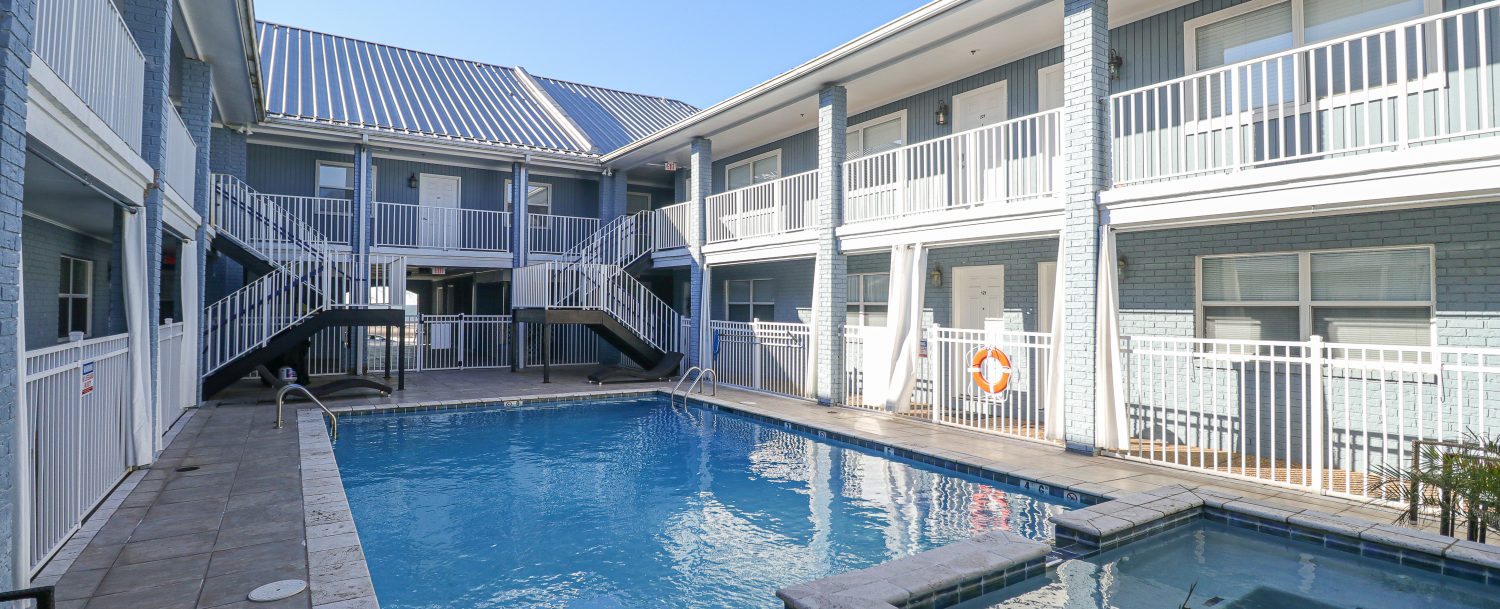 CYPRESS COVE CONDOMINIUMS
1282 Beach Boulevard Biloxi, Mississippi 39530
---
Enjoy Comfort at an Affordable Price, available for Long-Term Rentals only. Located right in the Heart of Biloxi, these units are Just Steps from the Beach and a Short Distance from the Casinos, Museums, Historic Districts, Exciting Entertainment, Golf, Water Fun, and so much more. This property is located on Beach Boulevard between the Treasure Bay Casino and Beau Rivage/ Hard Rock Casinos. Each Unit offers Designer Furnishings, Granite Countertops, Smooth-Top Range, Ceramic Tile Floors, Washer & Dryer, Fully Furnished Kitchen, Dishwasher, High Definition Flat Screen TV and DVD player. The Complex offers Ample Parking, 2 Resort Style Swimming Pools and Park-Like Recreational Areas.
---
Property Amenities:
Outdoor Swimming Pool
Heated Spa
Clubhouse
Beautiful Courtyard
Panoramic Gulf Views
Unit Details:
Granite Countertops
Premium Flooring
Ceiling Fans
Central Air Conditioning and Heating
Balcony/Patio
Linens Provided
Cable Television
Kitchen:
Granite Countertops
Refrigerator
Electric Range & Oven
Dishwasher
Toaster
Coffee Maker
Blender
Living Room:
Bedrooms:
1 Bedroom / 1 Bathroom Units
Bathrooms:
Laundry Room:
Washer & Dryer
Iron & Ironing Board
Communication:
Local Activities:
Gulf Islands Waterpark
Ship Island Excursions
Jet Ski Rentals
Gulf Coast Casinos
Fishing
Golf
Gulfport Prime Outlets
Edgewater Mall
Historic Places Nearby
Beach
**THIS PROPERTY REQUIRES A 30-NIGHT STAY MINIMUM… PLEASE CONTACT OUR OFFICE TO RESERVE YOUR UNIT**
---
Sorry, no properties found. Please broaden your search criteria.