When you vacation along the Mississippi Gulf Coast, there are endless ways to unwind, relax, and destress. One of the best ways to recenter yourself is by sinking your feet into the warm sands of our sugar-white beaches. However, if you want to treat yourself to a day of true luxury, you can head to one of the best spas in Biloxi. 
How will you fill the rest of your Biloxi Beach bucket list? Check out our free Vacation Guide for local tips about the best things to see and do in the area.  
Get Our Free Biloxi Beach Vacation Guide 
Discover the 
Best Spas in Biloxi
Biloxi Beach is home to everything you need for a five-star getaway—including spas and salons! Let the professionals at the best spas in Biloxi spoil you and treat you like royalty. Spa days are perfect for weddings, anniversaries, birthdays, or just a fun-filled day of pampering.  
850 Bayview Ave, Biloxi, MS 39530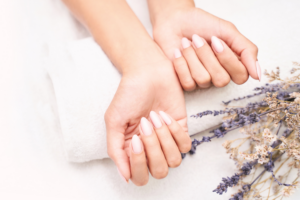 Located within the IP Casino, Resort, and Spa, you'll find the stunning Senses SPA and Salon. Whether you're seeking a sense of calm within yourself or you're visiting with a group of friends celebrating and reconnecting, the professionals at Senses will have everything you need.  
Spa treatments include massages, facials, couple's massages, aroma senses massages, European stone massages, Refreshology, etc.  
Other available spa services: hair salon, nail salon, fitness center, and aesthetic services 
Beau Rivage Resort & Casino, 875 Beach Blvd, Biloxi, MS 39530 
The Spa at Beau Rivage revolves around you. From the second you walk in, they want to make you feel special. The spa offers an atmosphere that is comfortable, spacious, and welcoming, and the kind professionals will tailor each treatment to your specific wants and needs.  
Spa treatments include athlete massages, expecting mother massages, custom massages and body treatments, etc.  
Other available spa services: hair care, hair removal, makeup, facials, and nail services.  
280 Beach Blvd, Biloxi, MS 39530 
The Bellissimo Spa & Salon is located within the expansive Harrah's Gulf Coast. The gurus here are committed to relaxing and revitalizing your body, mind, and spirit. The 16,000-square-foot oasis has everything you need to decompress and feel like a whole new person.  
Spa treatments include aromatherapy, foot massages, prenatal massages, Swedish massages, and hot stone massages.  
Other available spa services: steam room, lip rejuvenation, anti-acne photo treatment, derma-lifts, spa body wraps, water therapy, hair services, nail services, waxing, etc.  
777 Beach Blvd, Biloxi, MS 39530 
The Rock Spa at the Hard Rock Hotel and Casino is where everyone gets to live the life of a VIP. Comfort, rejuvenation, and tranquility are the foundation here, and the staff will always treat you to a unique and cleansing experience.  
Spa treatments include cupping, therapeutic massages, sugar scrubs, and firming cellulite treatment. 
Other available spa services: signature facials, skincare, body melt wraps, waxing services, hair services, nail services, etc.  
Other 
Spas and Salons in Biloxi
The pampering doesn't stop there! The Gulf Coast is filled with more top-notch salons to experience. Many are located within nearby casinos, and some are standalone businesses.  
Unwind in Your Beautiful Vacation Rental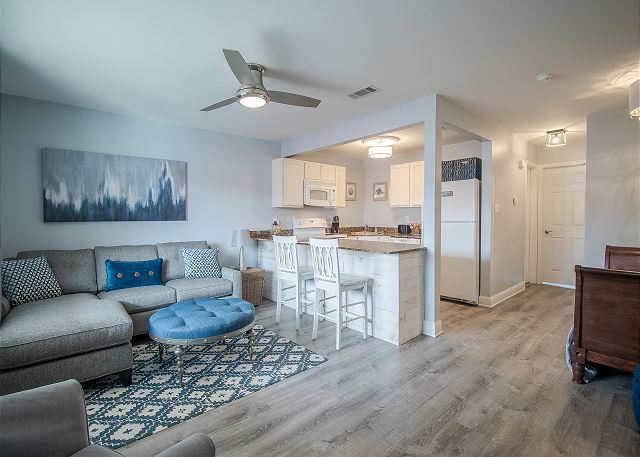 When it comes to the best accommodations along the coast, look no further than Biloxi Beach Resort Rentals. We provide a wide array of vacation rentals, varying in price, size, and amenities. If peace and tranquility are important to you, these units are perfect. You can avoid the hustle and bustle of staying at a casino, while always being close to all their excitement. It doesn't get any better than that! 
Browse our accommodations and pick the perfect one for you. We can't wait to host you!