Is a vacation to the Mississippi Gulf Coast in your future? That's amazing! We can't wait to host you by the beach. While many of our guests drive into Biloxi, a good amount is flying into Biloxi. But what's the closest airport to Biloxi? If you're wondering the answer to this question, read on, and we'll give you the inside scoop about the closest airport near Biloxi and additional options.  
After you book your flight and vacation rental in Biloxi, it's time to start planning the ultimate getaway bucket list. Take a look at our Vacation Guide to get local advice about the area's best casinos, restaurants, beaches, outdoor activities, and more.  
Plan Your Travel to Biloxi with Ease and Convenience
As you plan your trip to Biloxi Beach, it's important to note that technically there isn't an airport in Biloxi. The nearest airport to Biloxi is located in Gulfport (our neighboring beach city) and is called the Gulfport-Biloxi International Airport (GPT).  
The Biloxi airport (a.k.a. GPT) is currently servicing four different airlines—American Airlines, Delta Airlines, United Airlines, and Sun Country Airlines.  
The Gulfport Biloxi International Airport is only offering domestic flights at this time. If you're looking for a direct flight into GPT, you can look into Dallas, Houston, Charlotte, Atlanta, St. Petersburg, and Sanford. 
Are There Other Airports Near Biloxi?
If you're looking for additional airport options near Biloxi, we recommend three others. After landing, you use a rental car service or ride share service to finish your journey to the coast.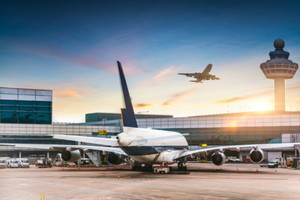 Make the Most Out of Your Stay!
After you arrive at the beach, it's time to make the most out of your getaway. How will you fill your days and nights? Whether you're visiting with children, a group of friends, or you're on a romantic holiday; there's so much to see and do in Biloxi!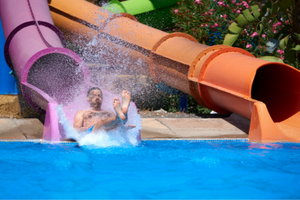 Book Your Vacation Rental
As you plan your fun-filled vacation to Biloxi, you'll need a place to rest your head and recharge for your exciting days. Biloxi Beach Resort Rentals offers the best accommodations on the coast! We have top-notch vacation rentals in areas all over Gulfport and Biloxi, so you'll never be far from the action. Plus, you'll have full access to excellent amenities, such as resort-style pools, putting greens, fitness facilities, and breathtaking views of the sparkling water.