Are you searching for the perfect way to start your day during your beach vacation? Head to one of these highly-rated coffee shops in Biloxi! Our area is home to your coveted coffee chains, such as Starbucks and Dunkin, but if you want to support local businesses and try something new—we've got you covered!  
To discover more things to do along the Mississippi Gulf Coast, take a look at our Free Vacation Guide. It's the best vacation planning tool you'll find! 
Free Biloxi Beach Vacation Guide 
3 of the
Best
Coffee Shops in Biloxi
Are you a coffee or tea person? Are you craving something savory or sweet? Either way, you're sure to get your fix at these Biloxi coffee shops! 
Address: 999 Howard Ave, Biloxi, MS 39530 
Phone: (228) 207-5361 
Open daily from 6:30 a.m. – 6:30 p.m. (except Saturdays and Sundays when they open at 8 a.m.) 
Jacked Up Coffee Bar is proud to serve exceptional freshly brewed coffee paired with various pastry options. They offer contact-free car-side service, as well as limited onsite dining. In addition to their classic coffee shop favorites, their menu also features one-of-a-kind options, such as their Cotton Candy Coffee, their Chocolate Chip Cookie Coffee Milkshake, and their Iced Strawberry Watermelon Hibiscus Tea. Jacked Up also serves delicious coffee-infused cocktails!  
View this post on Instagram
Address: 301 Fisher St, Biloxi, MS 39534 
Phone: (405) 219-0170 
Open daily from 6 a.m. to 1 p.m. (closed Saturdays and Sundays) 
Wandering Rose Coffee is a military spouse owned and operated mobile café, proudly serving the Keesler Air Force Base and surrounding communities along the Mississippi Gulf Coast. They serve up high-quality coffee and other handcrafted beverages that will dazzle everyone's tastebuds. Since they're a mobile café, you can book them for your wedding, private event, or festival. Their menu is constantly changing with the seasons, and they create exciting festive drinks, such as their Celebrity Crush for Valentine's Day—pink plant-based energy-infused tea, blackberry syrup, raspberry syrup, club soda, and gummy heart candy.  
View this post on Instagram
Address: 875 Beach Boulevard, Beau Rivage Resort & Casino, Biloxi, MS 39530 
Phone: (228) 386-7111 
Open daily from 6 a.m. to 9 p.m. (except on Saturdays and Sundays when they close at 10 p.m.) 
The Roasted Bean doesn't mess around when it comes to coffee—that's why they always roast their own beans on-site. When you visit the shop, you're able to sneak a peek at the process through the expansive window. This café is the perfect spot to hang out and enjoy a warm breakfast sandwich, a light lunch, a delicious sandwich for supper, or a pastry for dessert. In addition to their top-notch coffee and tea beverages, they also offer adults-only drinks. 
More Local Coffee Shops
Top-Notch Vacation Rentals in Biloxi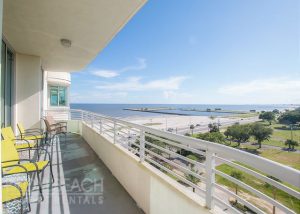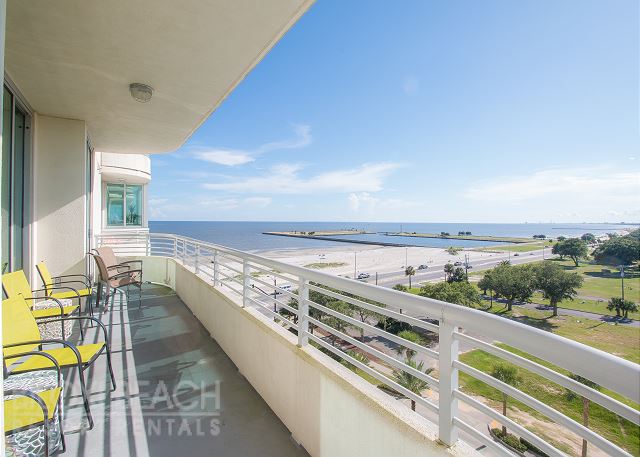 If you want to enjoy a delicious cup of coffee with an outstanding view, look no further than our vacation rentals at Biloxi Beach Resort Rentals. Each of our properties is adorned with a stunning Gulf Coast view or sights of our resort-style pools. It doesn't get any better than that! 
Here at Biloxi Beach Resort Rentals, we offer an array of rental properties throughout Gulfport and Biloxi, each ranging in size and shape. Every unit features outstanding amenities and will make you feel right at home. Whether you're interested in visiting casinos, beaches, or enjoying family-friendly activities, we've got you covered here on the coast.