Are you still searching for that perfect gift for mom? You should spend Mother's Day in Biloxi! With both Mother's Day and summer right around the corner, now is the time to plan a trip to somewhere warm and pamper the best woman in your life. You will have plenty of ways to fill your days, from spa days to shopping to dining and more. Biloxi has everything a mother and daughter trip could need! 
When you're ready to begin planning your trip for mom, be sure to access our free Vacation Guide! 
The Best Mother-Daughter Trip to Biloxi
Let's face it, mothers do everything for us. On her special day, we want to repay her and show her how much we appreciate her. Nothing would please your mom more than spending Mother's Day in Biloxi with her family or on a mother-daughter vacation. We've compiled some of the best experiences for mothers and their daughters to take part in during their stay. These spas, shops, and dining favorites have even been picked as 2021 Traveler's Choices by TripAdvisor!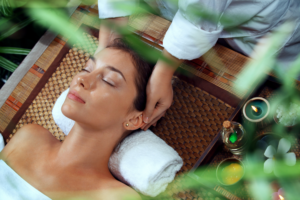 Bridges Skin + Body is just off the Gulf Coast and is a perfect little cozy spa. The spa has some of the most extensive packages for massages, facials, microdermabrasion, and of course, skin and body. You can schedule your appointments and see all they have to offer on their site!  
Spa Ambiance is just like it sounds. This spa is all about the ambiance and your well-being. They offer deep tissue massages, aromatherapy, and so MUCH more. They even offer monthly memberships if you just can't seem to get enough! 
Edgewater Mall is the place to go for traditional shopping that you're used to. You will come across all the stores you know and love alongside some stores that may be new to you. Either way, you'll have a wonderful time with mom! 
Re-Do Vendor Mall is the thrift and consignment store we all dream of. It's the perfect place to browse for unique and odd things you won't find in other stores. Several stalls with varying items line this little treasure. Sometimes, secondhand is the best hand!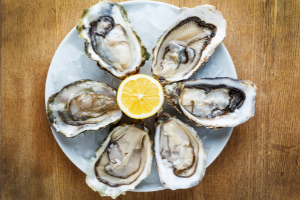 Patio 44 is your place for some of the finest dining in Biloxi. You and mom can enjoy outstanding Cajun and Creole dishes here along with many other options. What an awesome dining experience!
McElroy's Harbor House has been family-owned and operated since 1974. They serve breakfast, brunch, lunch, and dinner. They are known for their seafood, Cajun and Creole, and South American food. Each time you go, you can get something new! 
Choose Biloxi Beach Resort Rentals for Your Mother's Day Stay
Now that you know how to spend your perfect mother-daughter trip to Biloxi for Mother's Day, be sure to check out other things to do and the best time to visit. You'll also need the best place to stay! Biloxi Beach Resort Rentals is the largest vacation rental management company along the Gulf. We boast an immense selection of luxurious high-rise and villa condominiums throughout Biloxi and Gulfport, Mississippi.  
If you're searching for a rental property with stunning views of the Gulf Coast, then stay in our Ocean Club Condominiums. Each unit contains a fully-functioning kitchen with granite countertops and the most modern stainless steel GE profile appliances. Plus, the complex includes a sparkling heated outdoor swimming pool, a pool house, and a pavilion on the pool terrace.