During your stay in New Orleans, LA, consider taking a road trip to the fun-filled beach town of Biloxi, MS. After jam-packed days in NoLa, you'll need a relaxing day on the beach soaking up the sun's rays. Keep reading to learn how to make the most out of your drive from New Orleans to Biloxi. 
For information regarding the best restaurants, casinos, historic sites, outdoor activities, and more in Biloxi, download our complimentary Vacation Guide! 
Head from
New Orleans to Biloxi
Taking a road trip from NoLa to Biloxi is a fantastic idea. The drive only takes about an hour and a half, which is perfect for a weekend getaway. Plus, the route is simple and easy to follow. First, get on I-10 East and follow it to Division Street in Biloxi. Take Exit 1C from I-110. Then, take Caillavet Street and Esters Boulevard to Howard Avenue. Before you know it, you've arrived in Biloxi, MS! 
Make a Couple of Pit Stops
If you're not in a rush and can afford to take a leisurely road trip, we can recommend a couple of places that are worth stopping by. 
Bay St. Louis
Just over an hour outside of New Orleans, you find the unique town of Bay St. Louis, MS. Located on the Gulf Coast, Bay St. Louis has all sorts of awesome things to do and see. 
Waveland's Ground Zero Hurricane Museum: The infamous natural disaster that hit the Gulf Coast, Hurricane Katrina, is often called the worst natural disaster in U.S. history. This museum showcases the history of Hurricane Katrina and pays tribute to the resilience of the coastal towns and its residents.
Lazy Magnolia Brewing Company: Pay a visit to Mississippi's oldest packaging brewery, and the first one since prohibition was enacted in 1907, Lazy Magnolia Brewing Company. Visit the taproom and try a delicious ice-cold beer, such as their Southern Pecan Nut Brown Ale. 
Old Town Bay St. Louis: This area of the town boasts some of the best shopping around. In addition to clothing and shoe stores, you'll find pottery, jewelry, paintings, and a wide selection of home decor for indoors or outdoors. 
Long Beach
Long Beach, MS, is an hour and 15 minutes from New Orleans. If you've already stopped by Bay St. Louis and that's where you're embarking from, it's only a 20-minute drive. 
Friendship Oak: This mesmerizing tree, Friendship Oak, is a 500-year-old southern live oak that sits on the campus of the University of Southern Mississippi. The tree survived Hurricane Katrina and has been loved by students, residents, and tourists, for years and years. Many wedding ceremonies have even been held here! 
Darwell's Cafe: This laidback BYOB eatery serves up American fare and features live music. Darwell's Cafe is so amazing, that it was featured on Food Network's Diners, Drive-Ins, and Dives, and was listed as one of the Top 10 Restaurants in 2016 by Forbes Magazine. 
Stay in a Waterfront Condo in Biloxi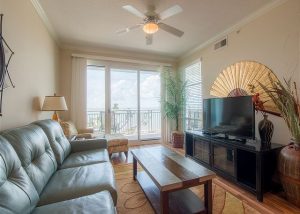 When you arrive in Biloxi, you'll need somewhere to make your home base. Look no further than Biloxi Beach Resort Rentals. We're proud to offer luxury accommodations with outstanding amenities and customer service, just minutes from all of the excitement of Biloxi and Gulfport. Plus, all of our pristine properties feature Gulf views, giving you the feeling of being in a secluded oasis.
When you reserve a stay in a Biloxi Beach Resort Rental, you'll have the ability to choose from a variety of upscale rentals in complexes in Biloxi and Gulfport. Take a look at Legacy Tower Condominiums. This dazzling sanctuary features fully-furnished properties with over-sized balconies, spacious living areas, garden bathtubs, in-unit washers and dryers, wet bars, and more! If you're ready to start planning your trip from New Orleans to Biloxi, take a look at our gorgeous properties and find the perfect place for you!