We all know about the freshness of heading over to the local farmer's market and picking out our fruits and vegetables. Perhaps you have a stand or large market near you. More popular still are farms that allow you to pick your own fruit and vegetables straight from the source. These types of farms are popular for apple, pumpkin, and Christmas tree picking during specific seasons, but what about other farm staples like blueberries? We're going to tell you the best U-pick farms near Biloxi! 
When you're ready to plan your trip to pick your own fruit, make sure to check out our free vacation guide for everything you can do around town! 
 4 of the Top U-Pick Farms Near Biloxi
This blueberry farm is located in Saucier, MS. As a premier u-pick farm in the area, they have everything you need from lined buckets for picking down to restrooms and marked rows to let you know what types of blueberries you will find. The farm offers senior citizen and church group rates as well as a campground near the farm. 
Charlie's U-Pik Farm has two locations. One is in Lucedale and the other is in Wiggins. Charlie's is the top spot to pick vegetables. Their highly affordable price per 5-gallon bucket also makes getting fresh vegetables a steal here. Along with picking your own, they also offer pre-picked options to choose from with the same pricing in mind. Don't forget your wagons or muscles to haul away your load! 
Spring Lake Berry Farm in Vancleave, MS is another top spot for picking berries yourself. Here, you will find some of the most delicious blueberries near Biloxi. The best time to visit the farm is in the morning and evening to beat the heat. On certain Saturdays, you can check out their Great Grand's Lemonade Stand for refreshing lemonade, bottled water, and cookies! 
Comprised of 6 acres and a 6,000-bush blueberry farm, Blueberry Heaven is another can't-miss farm in Vancleave. They won't charge you for admission or parking, and the price per gallon of blueberries can't be beaten. Bring your comfortable shoes and sunscreen, because the farm is open 7 days a week for all of your blueberry-picking desires!  
Book Your U-Pick Farms Stay By Picking Biloxi Beach Resort Rentals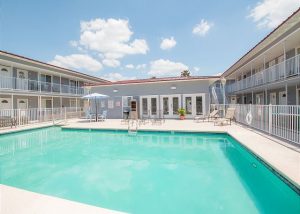 After a long day at the u-pick farms near Biloxi, you can unwind by checking out the top spots to watch sunrises and sunsets or book a day at Biloxi golf courses. Whichever you choose, make Biloxi Beach Resort Rentals your choice for where to stay! 
We offer the best properties along the Coast. With a wide range of properties to choose from, including oceanfront and gulf coast, you can find the perfect fit for you and all your guests. Our properties are available in Biloxi and Gulfport, so you will always be right near all the action without staying in the action. You can choose from one of our many condos, villas, and suites with great amenities and features! 
We would love to host you on your dream vacation!