Is the busy summer season stressing you out? It seems like an event or gathering is going on every weekend! Give yourself something to look forward to and take a much-deserved, relaxing getaway to the Mississippi Gulf Coast in October. We'll give you the inside scoop about Biloxi, MS, weather in October, and what else you can expect from a vacation here in the off-season.  
There's always something fun to do in Biloxi! No matter what time of the year you're here, you'll be surrounded by gorgeous beaches, delicious restaurants, and fun-filled activities and events. Download our free Vacation Guide to learn more! 
Free Biloxi Area Vacation Guide 
Biloxi, MS, Weather in October
Each season here in Biloxi has its own unique perks. Learn how you can make the most out of your trip to Biloxi in October and enjoy the beauty of the autumn months.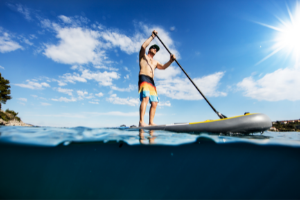 Even though October is considered a fall season, it brings about warm weather here in Biloxi. The temperature typically fluctuates between 78 degrees (high) and 64 degrees (low). October is often considered one of the best times to visit the Gulf Coast because it is the least humid month (with an average relative humidity of 70%), and the water temperate is approximately 77 degrees. For reference, water temperatures between 77 and 84 degrees are considered ideal for water activities.  
How To Enjoy Biloxi, MS, Weather in October
What To Pack in Your Suitcase  
Start getting excited about your awesome trip to Biloxi this October! As you pack your suitcase, keep in mind that, for the most part, the town is laidback and casual attire is generally accepted. During this time of year, we recommend packing summer clothes, but with layering options. Shorts and a t-shirt will probably be comfortable during the day, but you might want to switch into pants and add a light jacket or overshirt during the evening.   
Attend the Cruisin' the Coast Car Show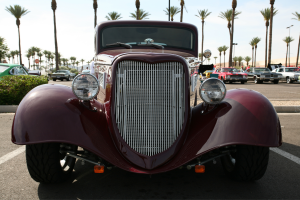 Each year, during the first week of October, people head the Mississippi Gulf Coast for America's largest block party. Cruisin' the Coast is a festival that celebrates antique, classic, and hotrod vehicles paired with nostalgic music and activities. Car enthusiasts will showcase their rides as they drive up and down the picturesque 30-mile stretch of beach from Bay St. Louis to Pascagoula and every town in between. Each town has its own setup with live music, food, vendors, and more.  
Hit the Golf Course
Did you know that the Gulf Coast is home to an impressive collection of picturesque golf courses? When you stay with us at Biloxi Beach Resort Rentals, you'll be close to all the best golf courses. The Great Southern Golf Course is Mississippi's oldest golf course and is known for its unparalleled beach views and affordable rates. If you want to experience golfing within the DeSoto National Forrest, we recommend trying The Grand Bear Golf Course.  
Stay at Biloxi Beach Resort Rentals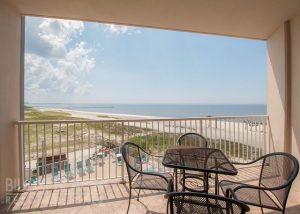 When you're looking for outstanding vacation rentals along the Mississippi Gulf Coast, look no further than Biloxi Beach Resort Rentals. We offer luxurious accommodations paired with exceptional amenities, just minutes away from all the area's best activities and attractions. All our properties have access to resort-style pools and private patios/balconies. There's no better spot to enjoy a cup of coffee or a glass of wine.