The Mississippi Gulf Coast is known for its gorgeous shoreline and white-sand beaches. Did you know that there are also islands located off the coast that you can visit? This is an experience you won't want to miss out on during your vacation in Biloxi. To learn more about Gulf Islands National Seashore, please keep reading!
To learn more about the best things to see and do throughout Biloxi and Gulfport, take a look at our Vacation Guide. It contains local insight regarding favorite restaurants, outdoor activities, casinos, attractions, and more!
Everything You Need to Know About Gulf Islands National Seashore
The
Visitor Center
Although most of the Gulf Islands National Seashore is located miles offshore, you can find the William M. Colmer Visitor Center in Ocean Springs, MS. The center is located in what's known as the Davis Bayou Area and is home to many fun-filled opportunities. 
Within the Visitor Center, guests can view educational films and exhibits and purchase souvenirs and books at the gift shop. There are also ranger-led programs on the weekends. 
Throughout the Davis Bayou area, you can enjoy fishing, hiking, biking, bird watching, and picnicking. The Davis Bayou Trail takes hikers through a coastal forest and over two bayous. It's about two miles long and is perfect for outdoor enthusiasts of all ages. The park also features a fishing pier and boat launch.
The Barrier Islands
Many islands are part of the Gulf Islands National Seashore, located throughout the Gulf of Mexico. The islands within the Mississippi area include Cat Island, Horn Island, Petit Bois Island, West Petit Bois Island, and Ship Island. 
Ship Island is the only barrier island that openly accepts visitors and tourists. Cat Island, Horn Island, and the Petit Bois Islands are only accessible via private boat. To find an operator who can provide tours, fishing charters, or transportation, visit the National Seashore's Authorized Commercial Operators page. 
A trip to Ship Island is a thrilling, beautiful adventure that you'll never forget. Ship Island Excursions provides round-trip transportation from Gulfport to Ship Island from March 14th through November 1st. When you arrive at your destination, you can explore the island and nature trails, have a snorkeling adventure, enjoy a beachfront picnic, or catch a tan while spending the day with family and friends. 
Stay in a Gulf-Front Vacation Rental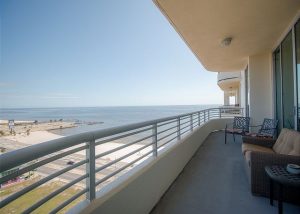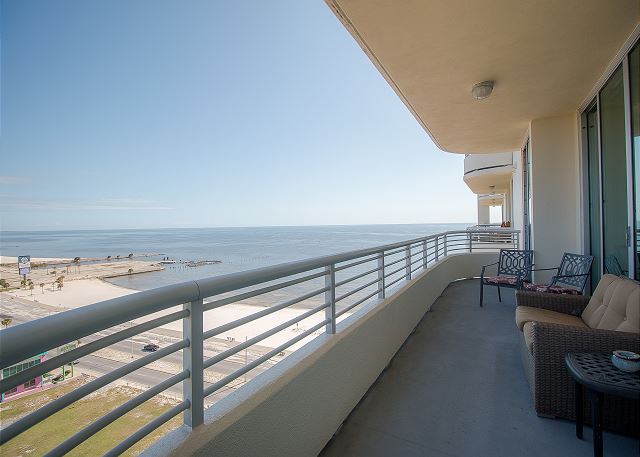 Biloxi Beach Resort Rentals invites you to come to a place where the water meets the land and where the spirit and excitement of the French Riviera blend with the traditional elegance and comfort of the American South. When you stay with Biloxi Beach Resort Rentals, you'll experience pure bliss and luxury. We provide upscale accommodations with extensive amenities and exceptional customer service in the heart of the Mississippi Gulf Coast. 
All of our pristine properties feature Gulf views, giving you the feeling of being in a secluded oasis. And, you're just minutes from all of the exciting adventures that this area has to offer! Whether you want to lounge on the world's largest human-made beach, try your luck at a casino, play a round of golf, or enjoy exceptional cuisine, the Mississippi Gulf Coast has something for everyone. Browse our properties and find the perfect one for you. Your dream vacation awaits!